I have been tinkering with alpha blended sprites for projectiles instead of additive blending, and Q3 doesn't seem to sort them by depth. If I fire off a bunch of projectiles in a line it looks correct at first, but if I do a cg_thirdperson 1, cg_thirdpersonangle 180, cg_thirdpersonrange 2000 so that I'm firing toward the camera, the sprites seem to be sorted backwards, with the farthest ones rendering over top of the closest ones to the camera. From what I can tell it appears Q3 is sorting the sprites by entitynum when it runs the scene render. If a projectile impacts something and the entitynum gets recycled out of numerical order one sprite will render out-of-step with the others. This happens both in normal Q3 and in IOQ3.
Here's a shot of what it looks like from the player's POV: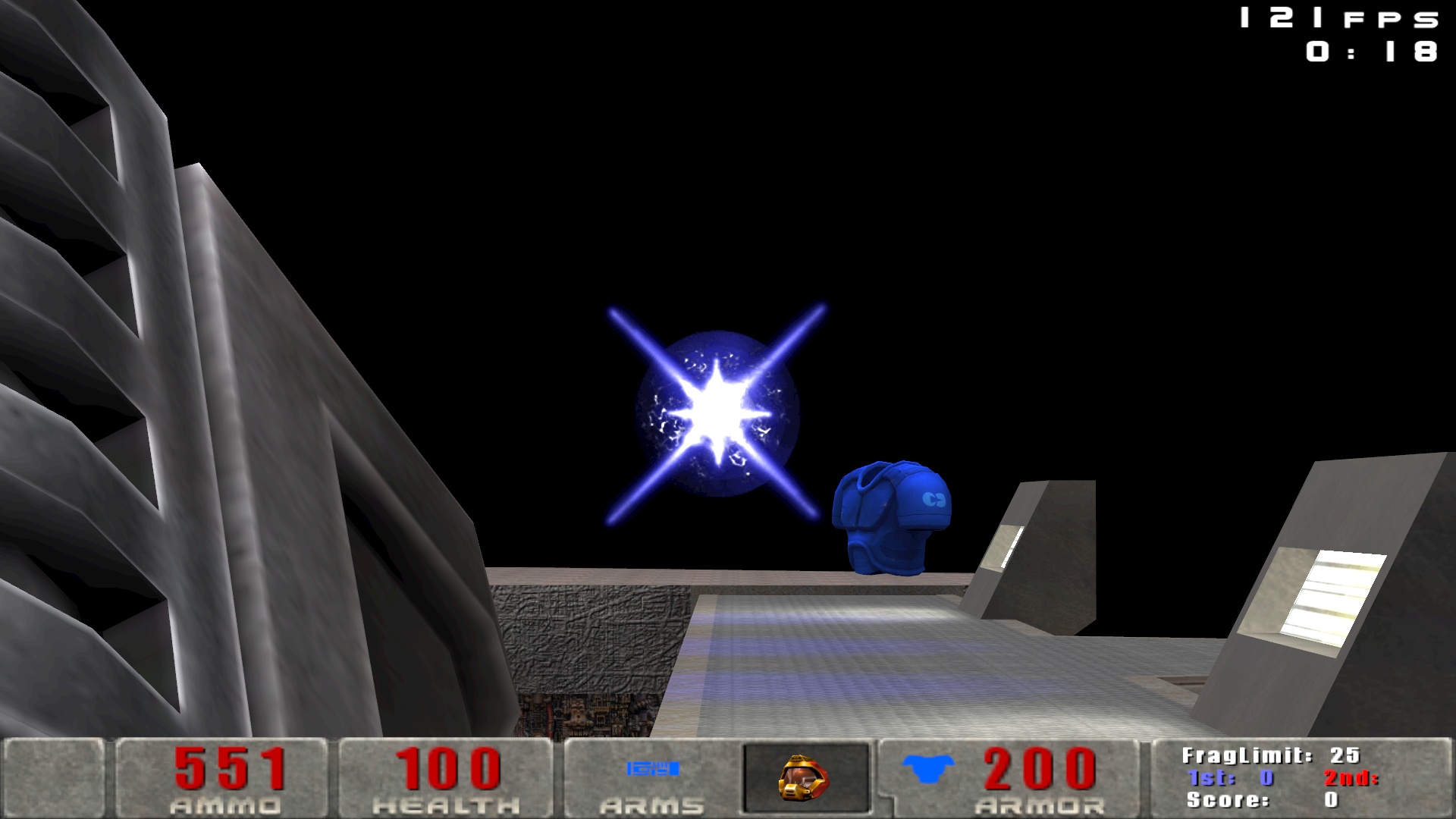 Here's the problem: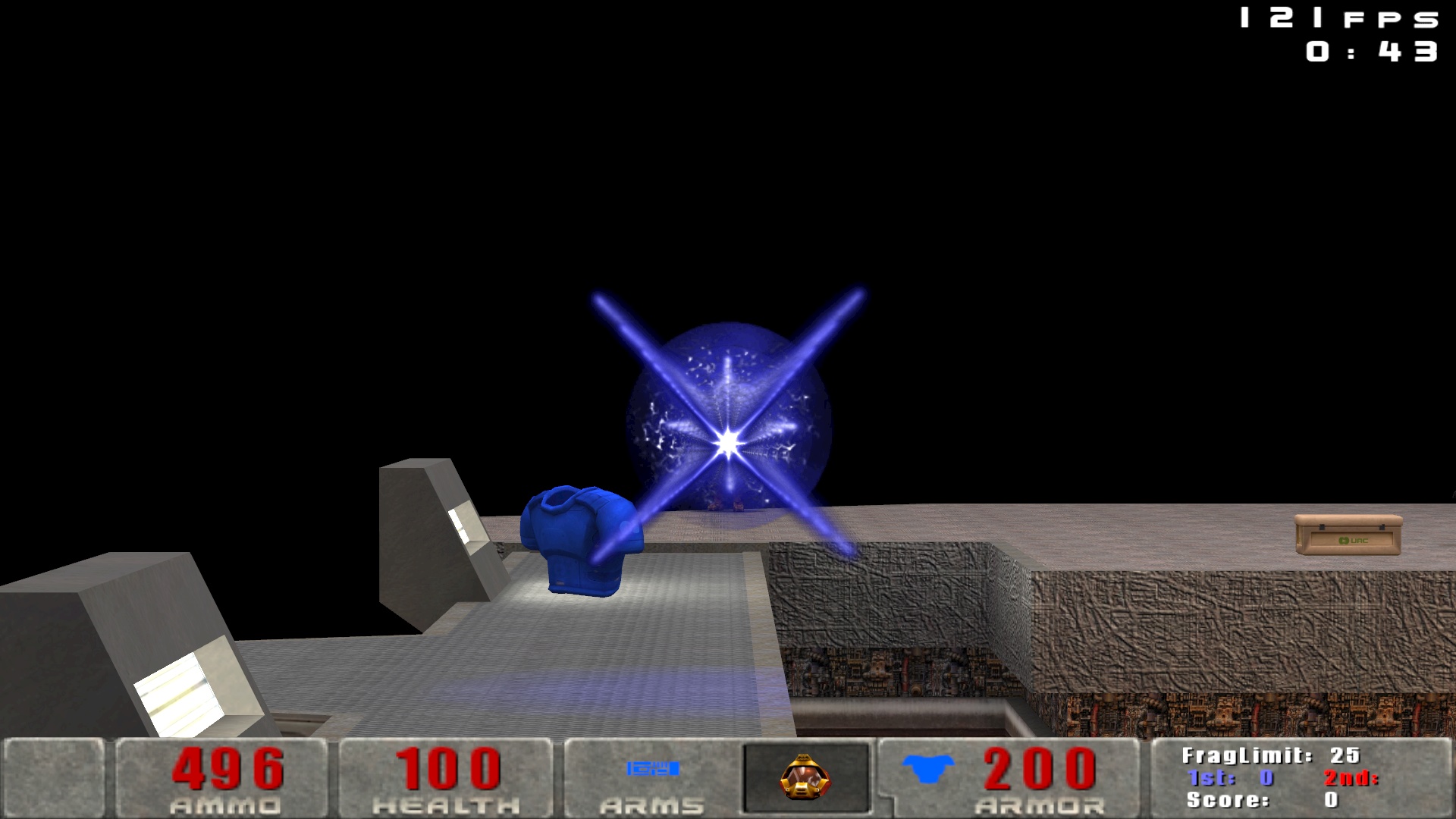 I've tried changing the depthfunc and using depthwrite but they cause bad results. I'm not super versed on how the drawsurf sort routine works so does anyone have any ideas on this one?